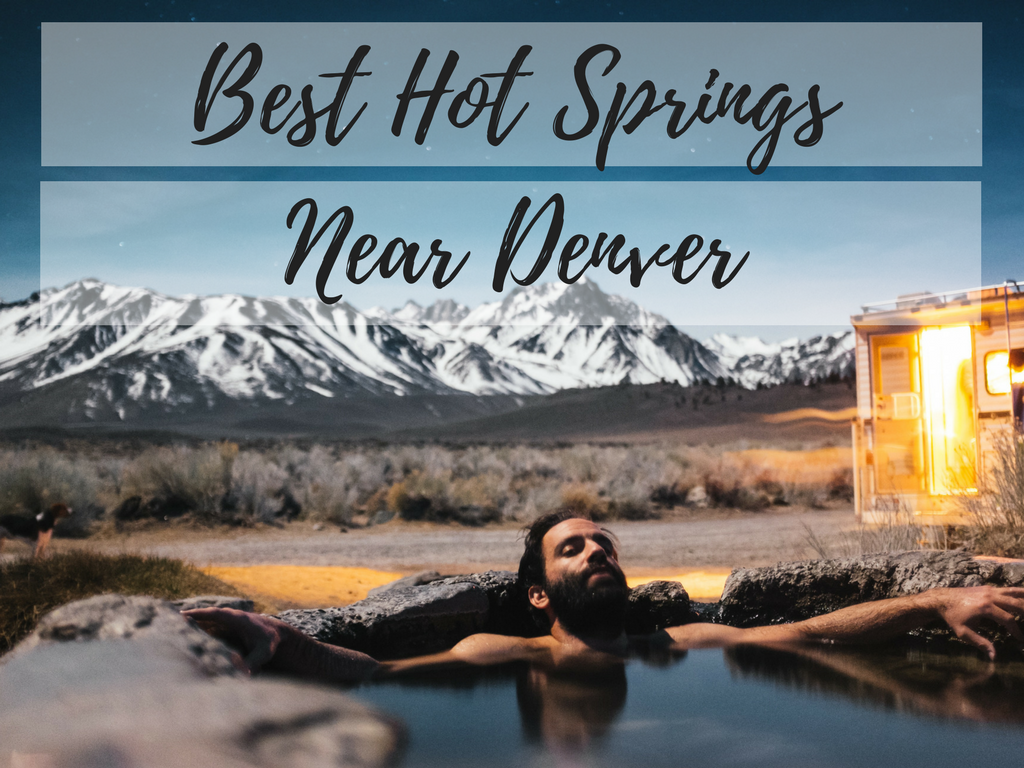 Colorado's many wonderful hot springs make for great destinations any time of the year, but as the temperature continues to drop, a dip in a natural thermal pool is most inviting. There are many different kinds of hot springs in Colorado, from geothermic soaking pools to full-size, human-made pools warmed by earthy waters, to out-of-the-way natural swimming areas, there are so many great choices. As we get deeper into the winter season, here are ten of ten of my personal favorite places to get your soak on**.

1. Strawberry Park Hot Springs, Steamboat Springs
Just outside of Steamboat Springs nestled alongside Hot Springs Creek lies one of the most spectacular mineral springs in the world. This is definitely a local's favorite, and features camping or cabin rentals with amazing Colorado views. And for the au naturel crowd, Strawberry Park becomes clothing optional after the sun goes down.
2. Indian Hot Springs Resort, Idaho Springs
Located just 30 miles west of Denver and featuring a hotel and spa, this is an easy choice for anyone wanting a quick retreat or day trip soak. Indian Hot Springs offers private baths, geothermal caves, mud baths, and a variety of body treatments.

3. Mount Princeton Hot Springs, Nathrop
Nestled in the Collegiate Peaks and located right between Salida and Buena Vista, Mount Princeton is a great spot for romantic getaways, family vacation, or a personal retreat. The best part is it offers 30 small geothermic pools right in Chalk Creek, lending a truly authentic natural Colorado experience to your stay.
4. Glenwood Hot Springs Resort, Glenwood Springs
A prime Colorado destination since 1888 (and long before), this resort features the world's largest hot springs pool. With moderate to hot temperatures and water slides, this is a great family choice. Located just between Aspen and Vail, it makes for a perfect apres ski experience. Best of all, you can even take the train from Denver's Union Station right to Glenwood!
5. Yampah vapor caves, Glenwood Springs
A natural extension of your time in the Glenwood pools, Yampah's Hot Springs Vapor Caves have been a Colorado mecca of restoration for over 120 years. Body treatments combined with a steam in the caves or a Geothermal mineral bath have long delighted visitors to Glenwood.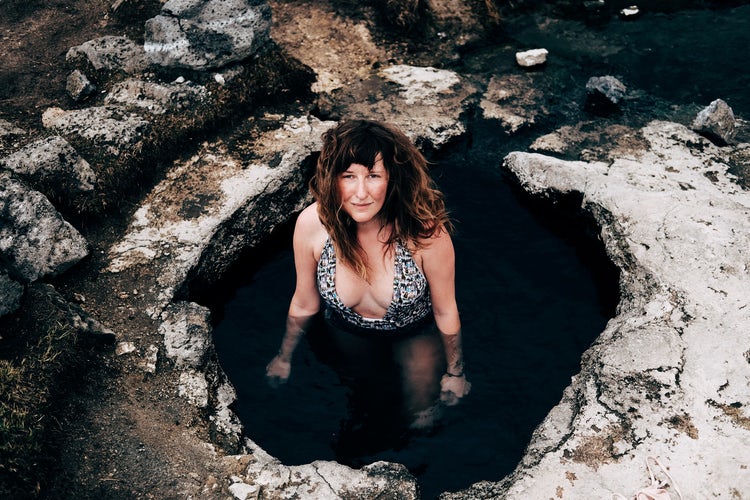 6. Historic Wiesbaden Hot Springs & Spa, Ouray
Nestled in the charming town of Ouray (the Switzerland of CO), this great spot featuresboth vapor caves and hot springs, and is an incredible spot to relax and restore surrounded by the majestic San Juan Mountains.
7. Trimble Hot Springs, Durango
This one easily makes the list because I've spent the most time there as a former Durango resident, but it's another popular favorite of CO natives. After a long day riding the Durango and Silverton Narrow Gauge Railroad, you can book a spa treatment, swim laps in the huge mineral pool, or simply relax in the sauna.
8. Pagosa Hot Springs Resort and Spa, Pagosa Springs
One can't pass through Pagosa Springs along Hwy 285 without noticing the Hot Springs Resort, a luxury retreat which boasts 23 soaking pools (including the world's deepest geothermal spring and the infamous Lobster Pot at 110 degrees). The hotel's intentional design is LEED-certified, and the full-service spa offers many rejuvenating treatments.
9. Valley View Hot Springs, Villa Grove
This off the grid non-profit is a great one for the au naturel ground, as clothing is optional at Valley View. Many natural soakijng ponds are found along wilderness trails. This is a spot where visitors can immerse themselves in nature (cabins and camping are available) and engage themselves in the sustainability of the Valley View culture. Reservations recommended.
O Okay, so technically this one isn't even in CO, but it's such a favorite and only four hours from Denver, I made an executive decision to include it in the list. Considered to be highly sacred by indigenous Native Americans, this hot springs has been a source of healing and communal gathering space for hundred (maybe even thousands) of years. Offering spa services, retreats, and yoga, this is an excellent place to escape and restore.
****Please do not be surprised or freaked out if you go to one or all of these Hot Springs and find me there. I'm kinda a hot springs junkie.